Sit back and enjoy an evening with RONNIE

July 30, 2005
Recorded live at The Chesapeake Arts Center in Brooklyn, Maryland
Celebrating his 50th year in music
Ed Sullivan introduces Ronnie !
Ronnie sings "Cry" with himself - see him singing along with his 1967 TV appearance
Chocked full of songs that are near and dear to all of us
Approximately 50 minutes in length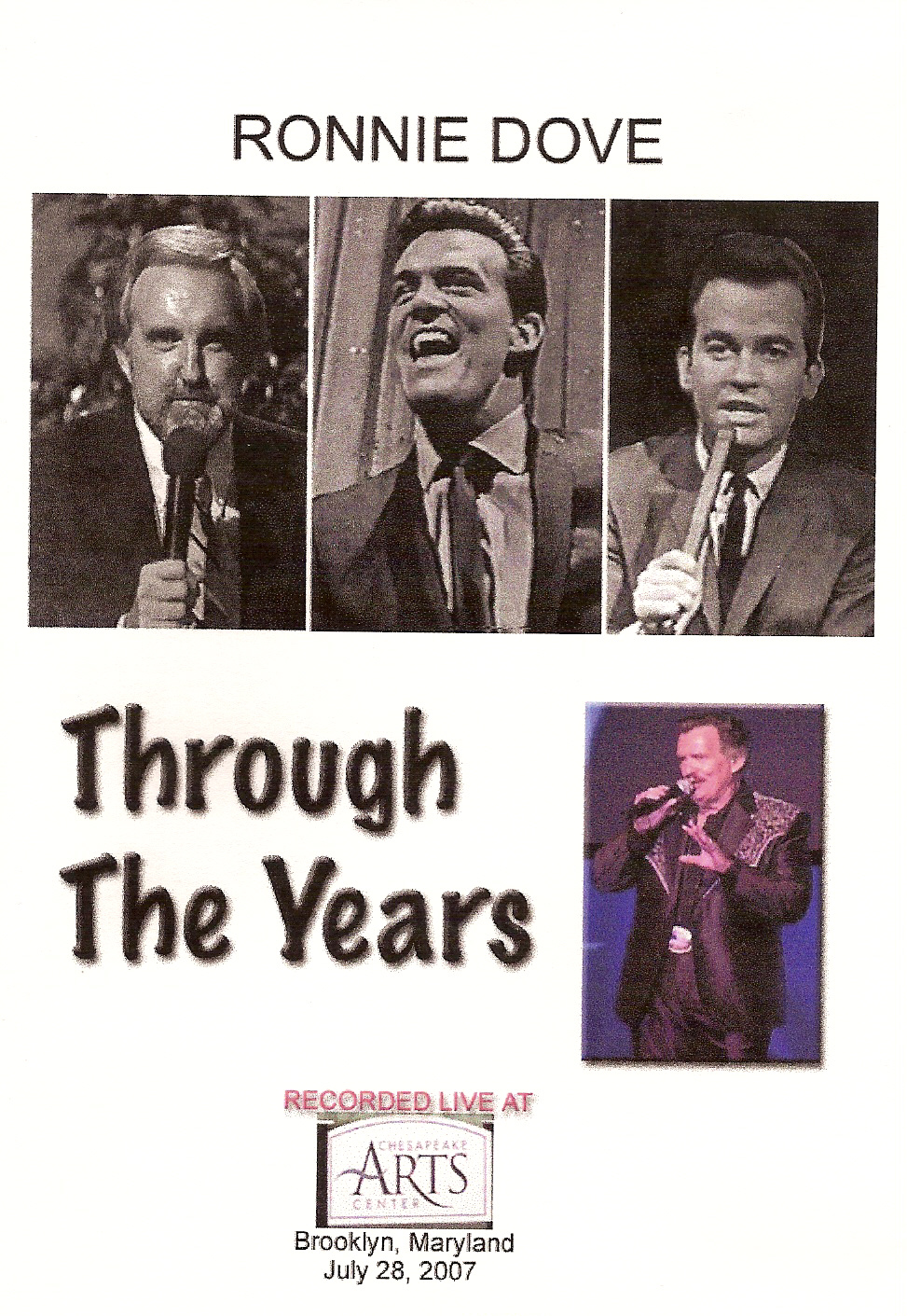 July 28, 2007
Recorded live at The Chesapeake Arts Center in Brooklyn, Maryland
Includes some of Ronnie's appearances on American Bandstand (with Dick Clark) and Nashville Now (with Ralph Emory) .
Also includes Ronnie's video of "Save The Bay".
Hear Ronnie sing his brand new song (not yet released) "Red Hat Ladies"
Approximately 50 minutes in length
ORDER NOW
Back To Ronnie's INDEX Page